MODCLOTH : Silver Wrapped in Romance Hair Chain
By bossnya - March 16, 2013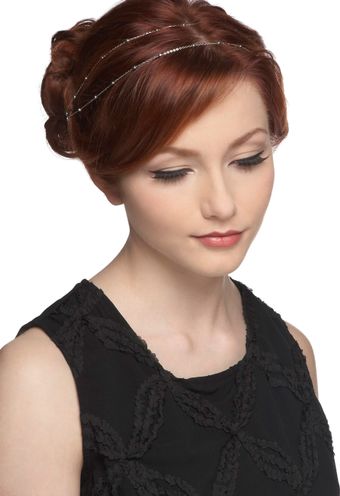 When the occasion calls for a party outfit accent that's as understated as it is effortlessly elegant, invite this darling silver headband into your ensemble. Wrap the delicate, beaded chain around your locks, and secure the piece in place using the tiny, crystal-embellished combs that sit at either end of the sparkling strand. Fellow guests will laud this adorable addition to your tea-length sky-blue dress and pumps, just as you applaud yourself for tying together such a stunning look!







Man-made materials.

Chain measures approximately 36.25 inches in length.

Made in the United States

.
ModCloth
Wrapped in Romance Hair Chain
Source:
Lyst.com